"The more you know, the more you realise you don't know."
— Every person who has researched SEO for any duration of time, ever.
Keeping up with the latest Search Engine Optimisation (SEO) practices can feel overwhelming.
But the truth is — whether you're a big fashion brand or a small, fashionable business making its first steps into the World Wide Web, you need SEO.
Because there are countless fashion brands out there. 
What sets you apart?
SEO paves the path that leads customers into your online fashion brand's store. It puts your brand on the map, guiding buyers to your products.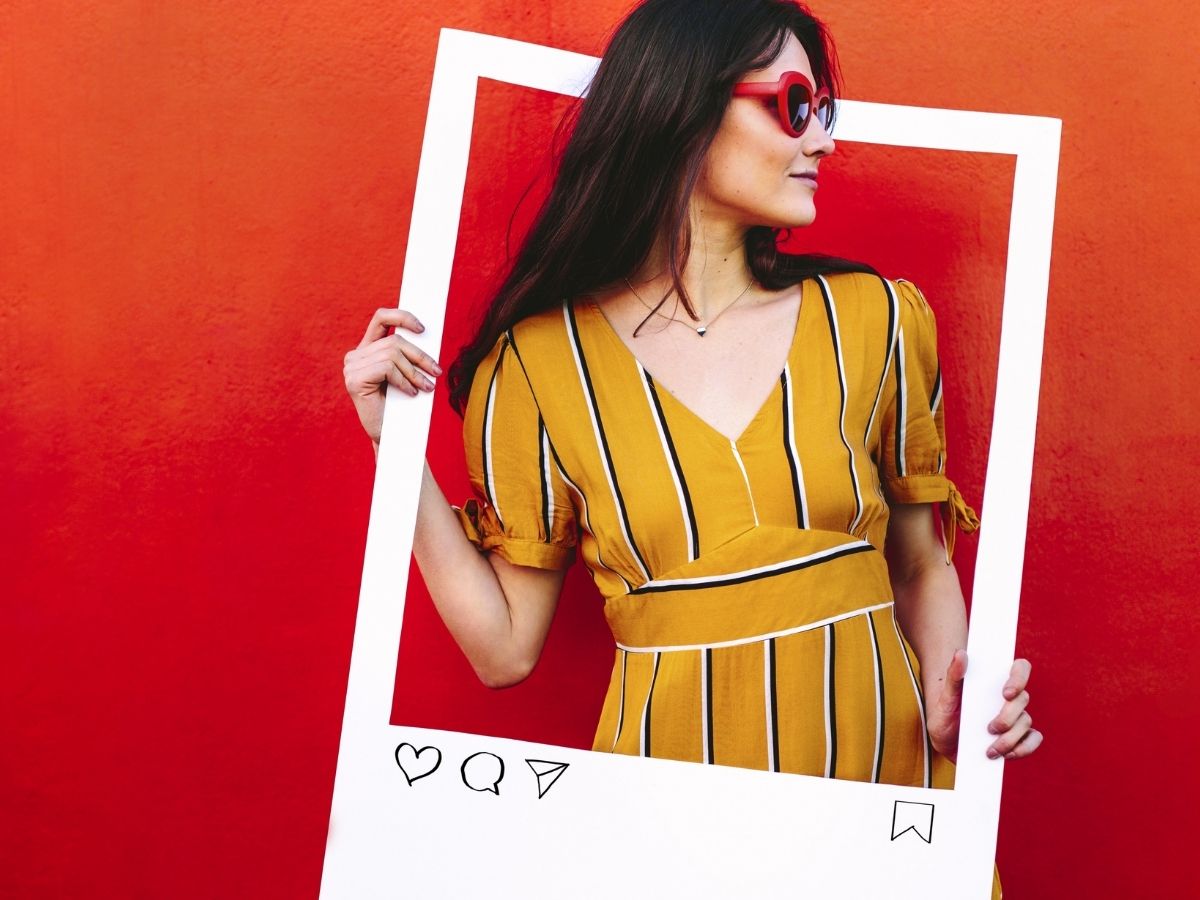 There are many different types of SEO you could implement on your site. As a fashion brand, learn everything you can about on-page, off-page, technical, and content SEO.
So, how to SEO like a pro?
Brilliant question. Glad you asked.
We begin with optimising your brand's digital headquarters — your website.
On-Page SEO Optimisation
On-page optimisation (also known as on-site SEO) refers to all the tactics you can implement on your fashion brand's website. So start here, where you have the most control.
Three on-site SEO methods you can implement today include: 


Writing quality content — well-researched and effortless to read

Interlinking your website with internal links and external links from authority resources

Having a keyword strategy — involving main, long tail and short tail keywords, as well as keyword clusters
How do keywords and links gain more traffic on your e-commerce website?
Start with laying the foundations — regularly posting valuable blog articles.
Quality Content
High-quality content means the topic is well-researched, meets the search intent, is explored in depth, and offers actionable expert advice. The writing should also be scannable and easy to read — especially if you're an e-commerce brand.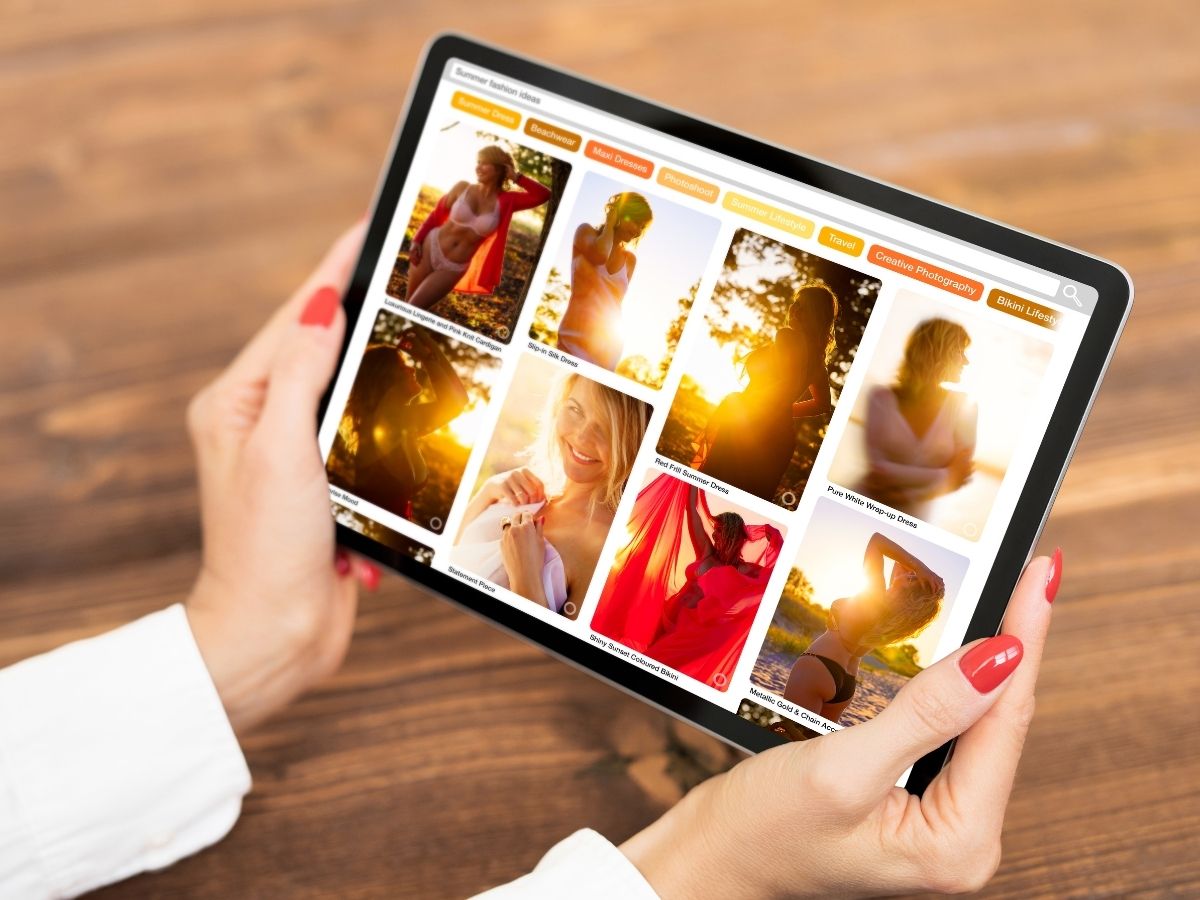 We cannot stress this enough. 
Google search engines prioritise content that is easy to read and offers valuable information. Help your target audience find information without much effort. 
How to increase the readability of your fashion brand's blog? Do this:
Blog articles are your chance for others to get to know your brand, position your product as the answer to their pain points.
Why?
You put the reader one click away from their solution — your services and products.
Pro blogging tip: Use blog posts to position yourself as an expert. Increase your brand's authority.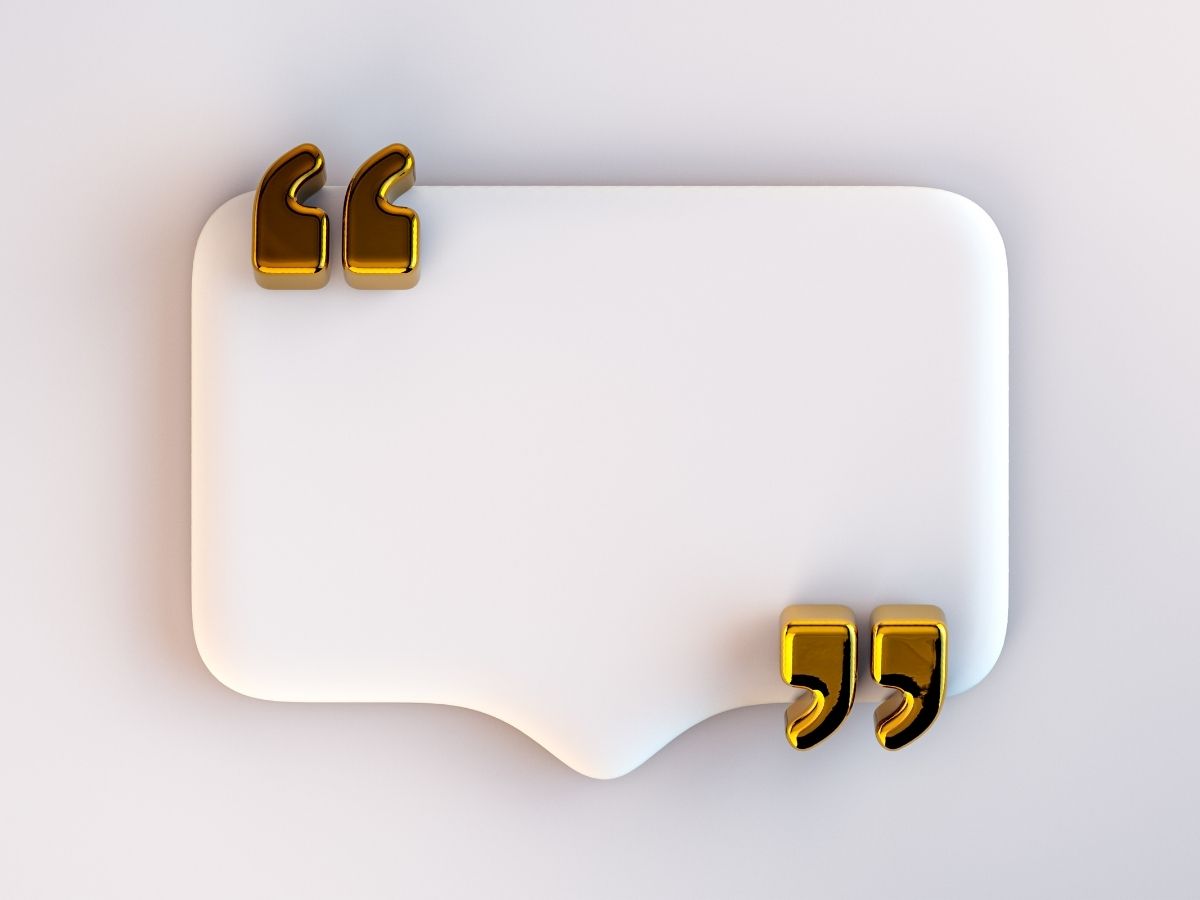 The purpose of long-form content such as blog articles is to inform. For instance, a fashion brand that applies sustainable practices can teach readers how every part of the manufacturing process remains eco-friendly.
But blog posts are so much more than that. 
They show your brand cares about the same causes your target audience does. And that your product fits like a glove into their lifestyle.
As your readers learn from blog posts that are written in the voice of your brand, they are simultaneously forming a deep connection with your brand. And making a mental note that you know your stuff.
Internal and External Links


The Internet is made of links. They help you jump from one site to another. 
Let's say you're writing a blog post for your fashion e-commerce website. You'll want to include both internal links (from your website) and external links (relevant and high-authority websites).
But how many links can you use?
As with everything, don't overdo it with links.
Bottom line: add two internal links and two external links per 1000-word article.
Should you add links to the beginning of the blog article?
One internal link from your website should go into the introduction. Don't place them too close to each other, either. Instead, scatter those links throughout your article. And always anchor your links to relevant text.
Keywords on Your Fashion Brand's Website
80% of SEO boils down to keywords. 
So here's the big idea. You want to:


Add both short-tail and long-tail keywords to your fashion blog posts and product descriptions. 

Create keyword clusters when planning your content. 

Avoid forbidden (black hat SEO) tactics on your website.
Find relevant keywords for product descriptions by typing the product into Google search — that will tell you what people are already searching for. Include those keywords in your blog posts. And don't forget to use the main keywords for your brand in your website copy.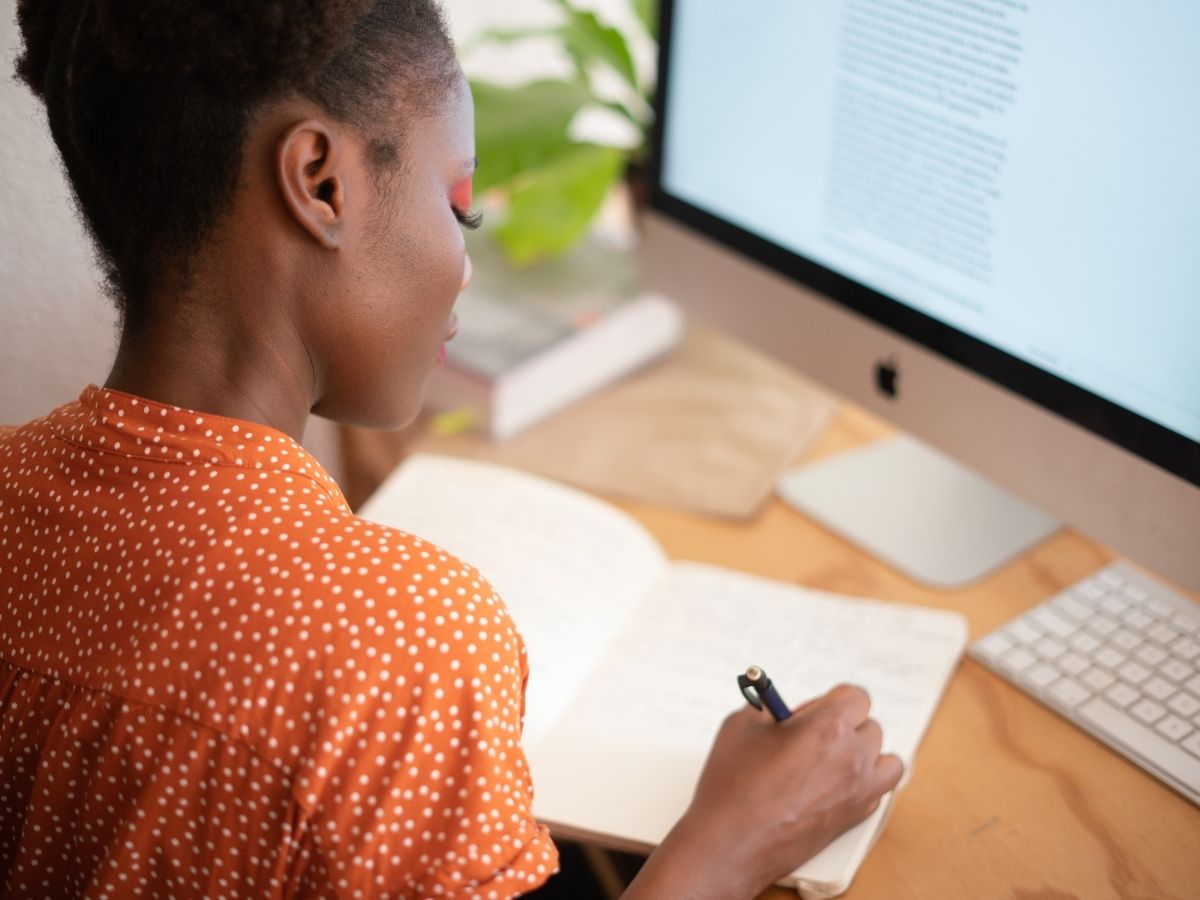 Where keywords make the greatest impact are URLs, meta tags, headlines, and alternative text.
Fashion e-commerce websites add keywords to product descriptions to ensure that users can find exactly what they're looking for. In addition, long tail keywords (mostly 3–5 words long) allow you to be specific.
For example, instead of the short-tail keyword "black dress", the brand Lulus used the long-tail keyword "black off-the-shoulder midi dress" to promote this garment: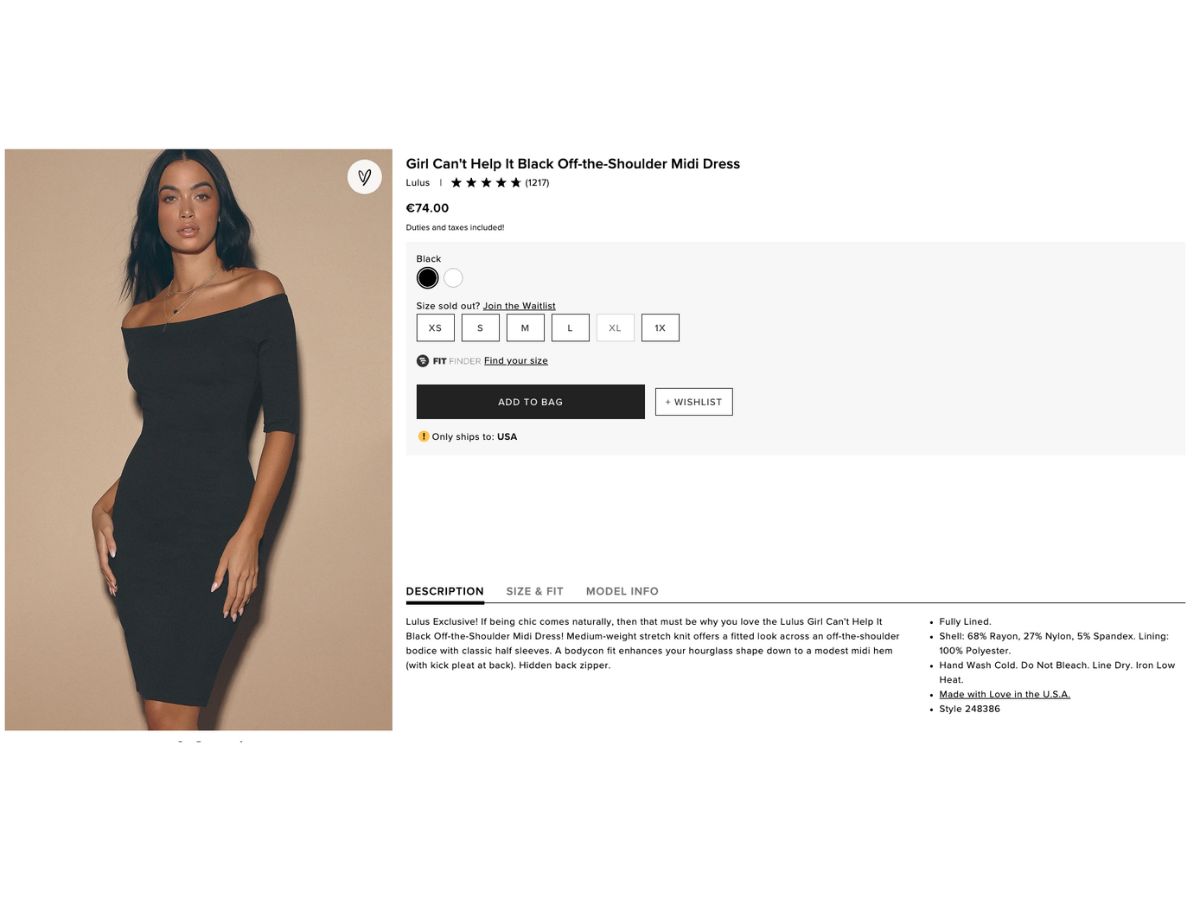 Short tail keyword "black dress" yields 4,870,000,000 results on Google. The long-tail keyword "black off-the-shoulder midi dress" has 38,000,000 results (which is still a lot, admittedly). 
Moral of the story?
The fashion industry market is highly competitive. 
The more specific you are, the greater chances you have of appearing higher on Google searches. Narrow down the search even further with product descriptions that explore additional benefits and features of a product.
But be warned: don't revert to the dark side of SEO to achieve your results.
Don't do it.
Just don't.
There are plenty of bad SEO marketing tactics, the kind that can damage the reputation of your fashion brand. Bad (and borderline illegal black hat SEO) keyword methods include keyword stuffing, duplicating content, and invisible text.
For example, we see a lot of product descriptions that look like strings of words. The image below shows a poor example of keyword use: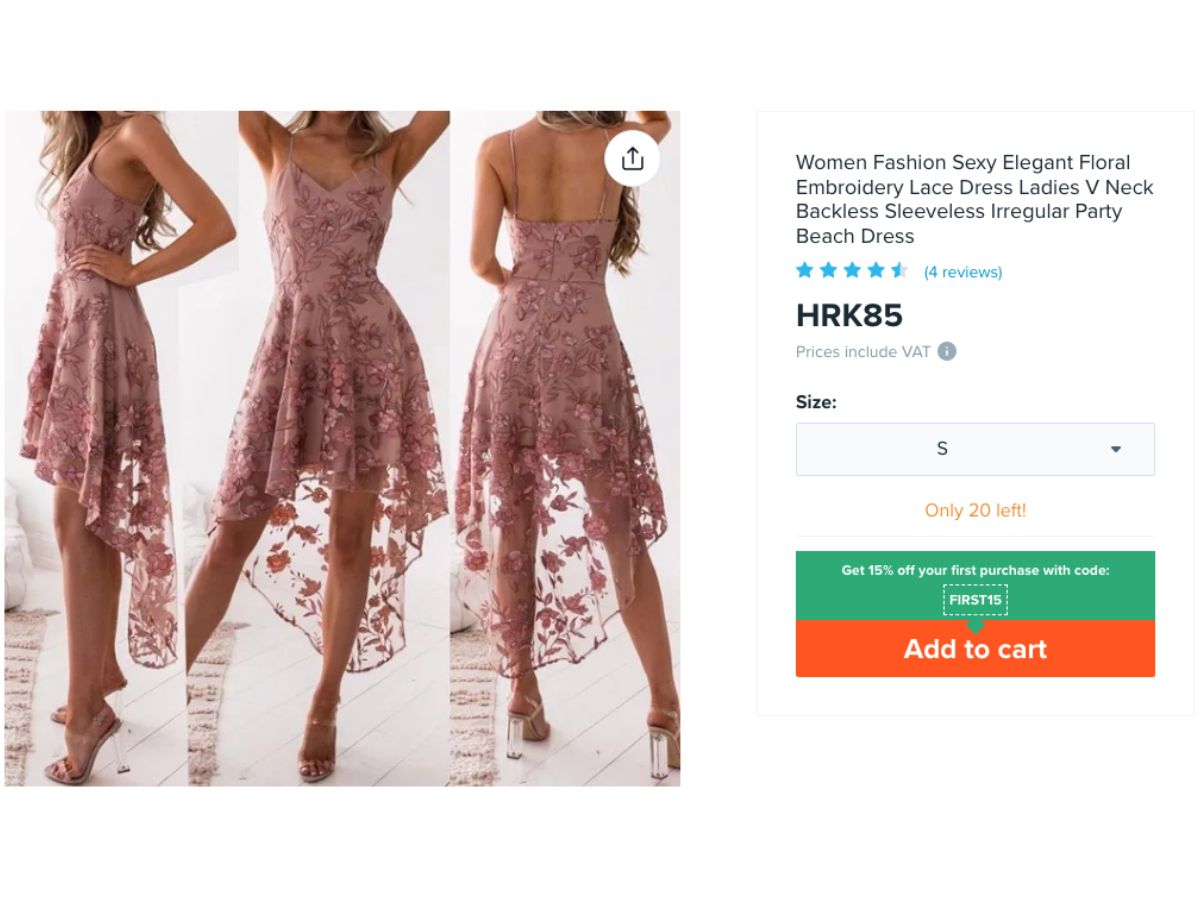 Avoid keyword salads in your descriptive headlines. They're punishable with low ranking on search engines. And poor user experience.
Instead, why not boost search engine traffic to your web page?
Write an amazing product description that elaborates on all the benefits and features of the garment — with relevant keywords included. 
Or hire an experienced fashion copywriter to do it for you.
Off-Page Optimization
Three off-site optimisation tactics that boost your ranking are:
Backlinking

Social media

Personal Relations (PR)
Let's break them down.
Backlinks For Domain Authority
Backlinks (other sites linking to your own) increase your website's domain authority. 
The more high-value page links you have, the better your score. The maximum your site can reach is 100.
Why should you care about backlinks? They rank you higher on Google — help you become one of the top search results sending more traffic to your page.
For reference, the table below compares the domain authority of famous brands in the fashion industry.
| | |
| --- | --- |
| Brand | Domain Authority Score |
| Dior | 82/100 |
| Chanel | 94/100 |
| Nike | 91/100 |
| Zara | 85/100 |
| Adidas  | 89/100 |
| Tiffany & Co. | 77/100 |
As well-known fashion brands (some existing even before the dawn of the internet), they set unattainable domain authority (and beauty) standards.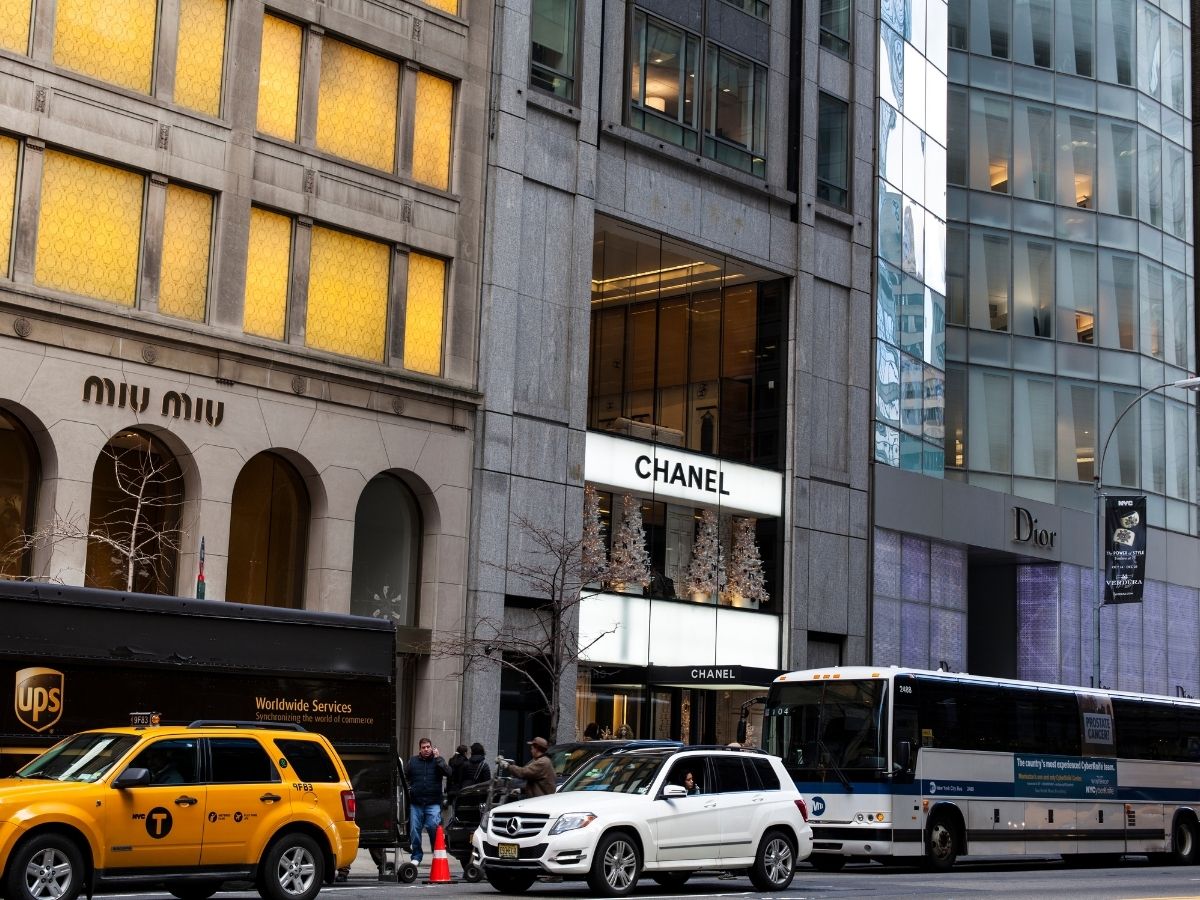 True. This number does not reflect the quality of the content and copy on your website. It's really just a numbers game—and clever marketing tactics.
The website with the most backlinks gets the higher score.
Aim for a healthy domain authority score — which is between 30–60. Anything above that is excellent. Anything under 20 requires more PR work and prom guest posting.
Social Media
Every smart fashion brand owner knows that clever marketing doesn't just focus on our trusty Google seach engine. There are other ways to promote your products, sending links straight to your web.
Depending on the marketing strategy of your fashion brand, you'll also have a social media presence where many of your target customers spend their time. And time, as you know, is money. 
For the fashion industry, this will be mostly Instagram, TikTik, or Facebook.
When building a name for yourself within the fashion sector, remember that your customers are actively searching for your products.
Including relevant keywords in the alt text of images and captions make your product easily searchable.
How to stand out and raise brand awareness in the world of crowded social media?
Sharing your brands on social media contributes to your E-E-A-T (short for Experience, Expertise, Authoritativeness, and Trustworthiness).
Some fashion designers and e-commerce brands even leverage posting on LinkedIn to position themselves as industry experts and gain more followers. 
They use it to promote sustainable fashion brands, eco practices, and cool projects such as "Sustainable Fashion Week".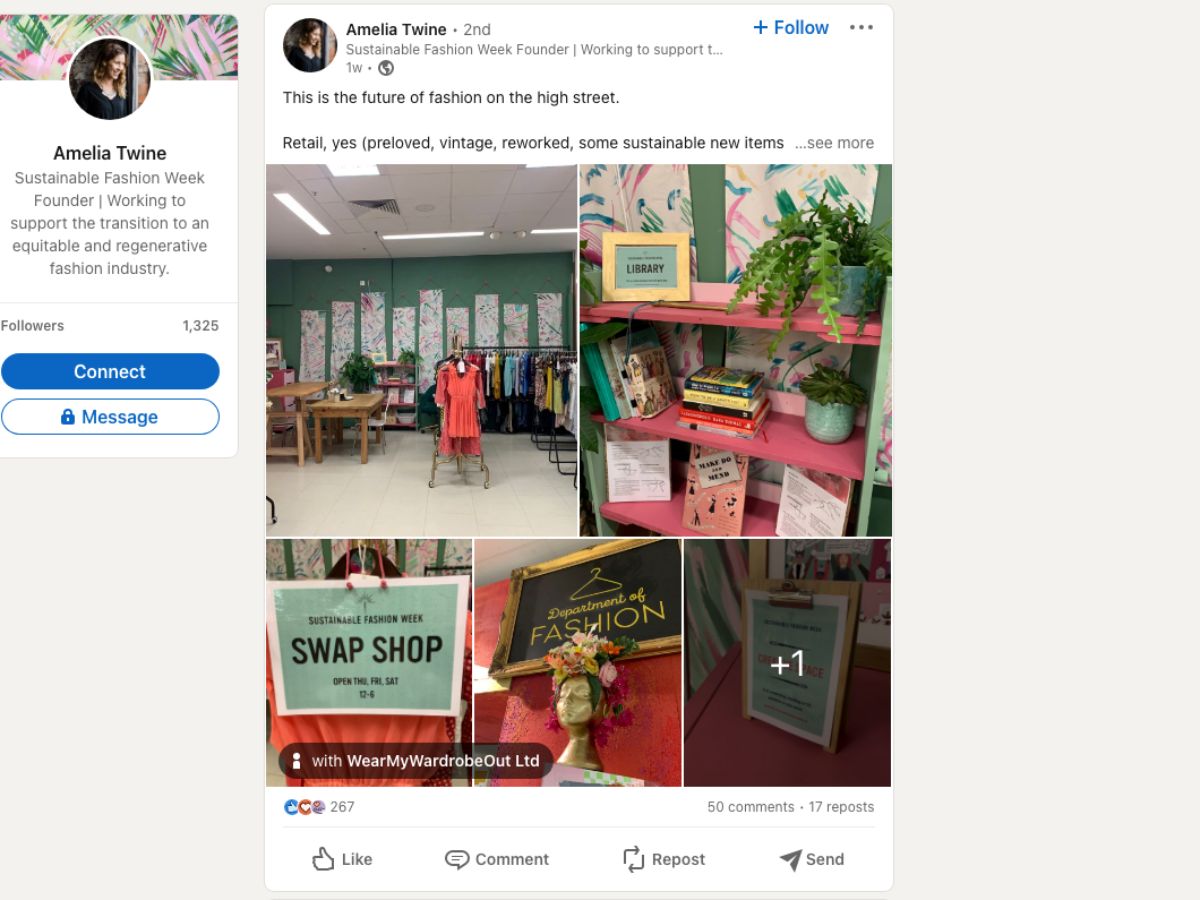 PR
Digital PR is invaluable for SEO because it offers an opportunity for backlinking on websites that are relevant to your industry. At the same time, it increases brand awareness for your target audience.
Every backlink is a vote for your web page that encourages search engines to place you higher and higher within their search results. 
When they come from relevant and major sites, they have even more power.
Therefore, the key is getting the word about your brand out on websites and sources that are linked to your sector or where your target audience will read about it.
Whether you submit a well-researched feature article to newspapers, send a press release, or participate in a podcast, PR improves your overall SEO.
Technical SEO
Most people think that SEO is all about keywords and links. 
Beyond that, technical SEO is important for any fashion brand too. It determines whether your website will even show up on Google's search engine.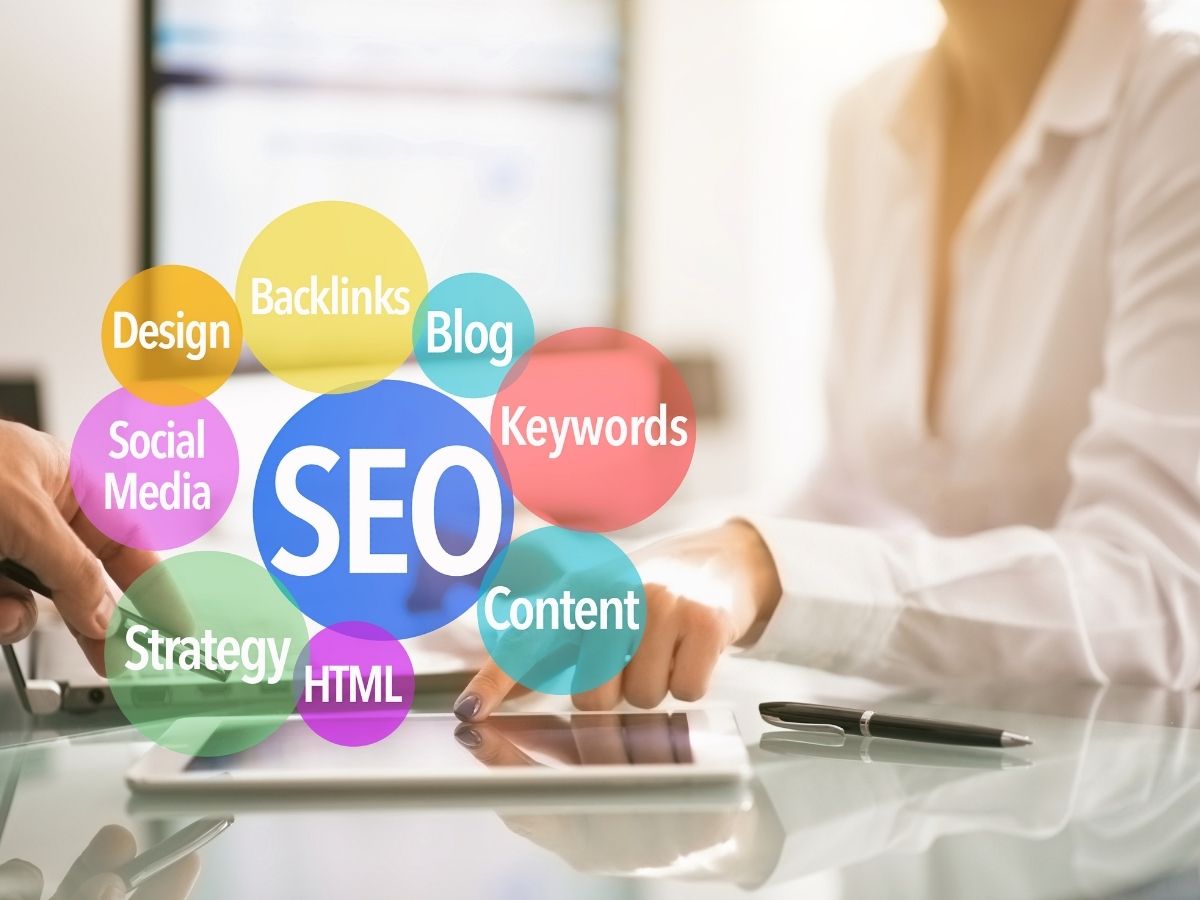 Also, web technicalities make or break the user experience. Keep in mind that Google takes metrics such as bounce rate into consideration when ranking your site.
Improve technical SEO by:
Increasing your site's speed — your users are shopping and aren't willing to wait for ages for the product to load

Make the site mobile-friendly — 42% of shoppers buy via their mobile phones

Organise your website in a logical way — avoid confusing and overly complicated web structures
Keep in mind that your customers are impatient. 
In a competitive market such as the fashion industry, they can choose between thousands of other brands.
Don't let them be the one that got away.
Content SEO


SEO-optimized content on your website, blog articles and product descriptions increase the visibility of your company on search engines and boost organic traffic. Content SEO is all about applying the top SEO methods to rank your site higher on search engines.
For example, your content marketing/SEO strategy for blog posts might look something like this:


1. Choose the main keywords (e.g. sustainable fashion)
2. Turn the main keywords into topics (e.g. What Is Considered Sustainable Fashion?, Is Zara Considered Sustainable Fashion?)
3. Make keywords clusters (e.g. combine the main keyword "sustainable fashion" with additional 5–10 keywords in a blog post, such as long tail "sustainable fashion trends" or "fast fashion vs sustainable fashion")
It's all about having a method to your madness, making sure that you plan the topics ahead and that every article fits into your SEO strategy.
Write long and informative blog articles (Google loves 1500 words or more). They're your chance to add keywords and links naturally.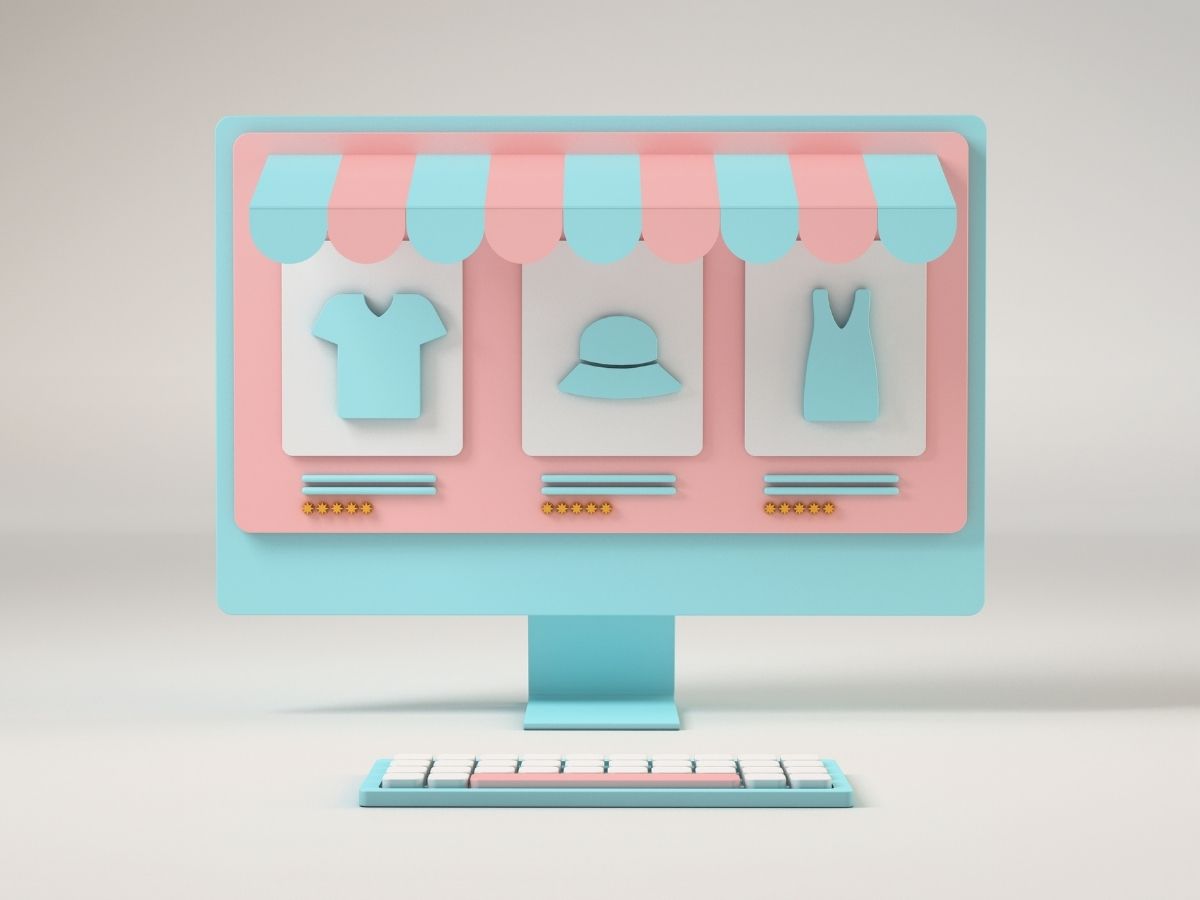 Be consistent (publish at least 2–4 times a week for the best results). However, if that is not feasible without sacrificing the quality, post once a week. Provide value to your target audience.
And don't wander off topic and frustrate your reader. Make sure you answer the search intent (depending on your keyword). 
Remember: when the reader clicks on your blog post, they have to find the answer to the question in the main headline.
3 Bonus SEO Implementation Tips
1. Maintain your content.
Publishing the blog articles and forgetting about them is not an option.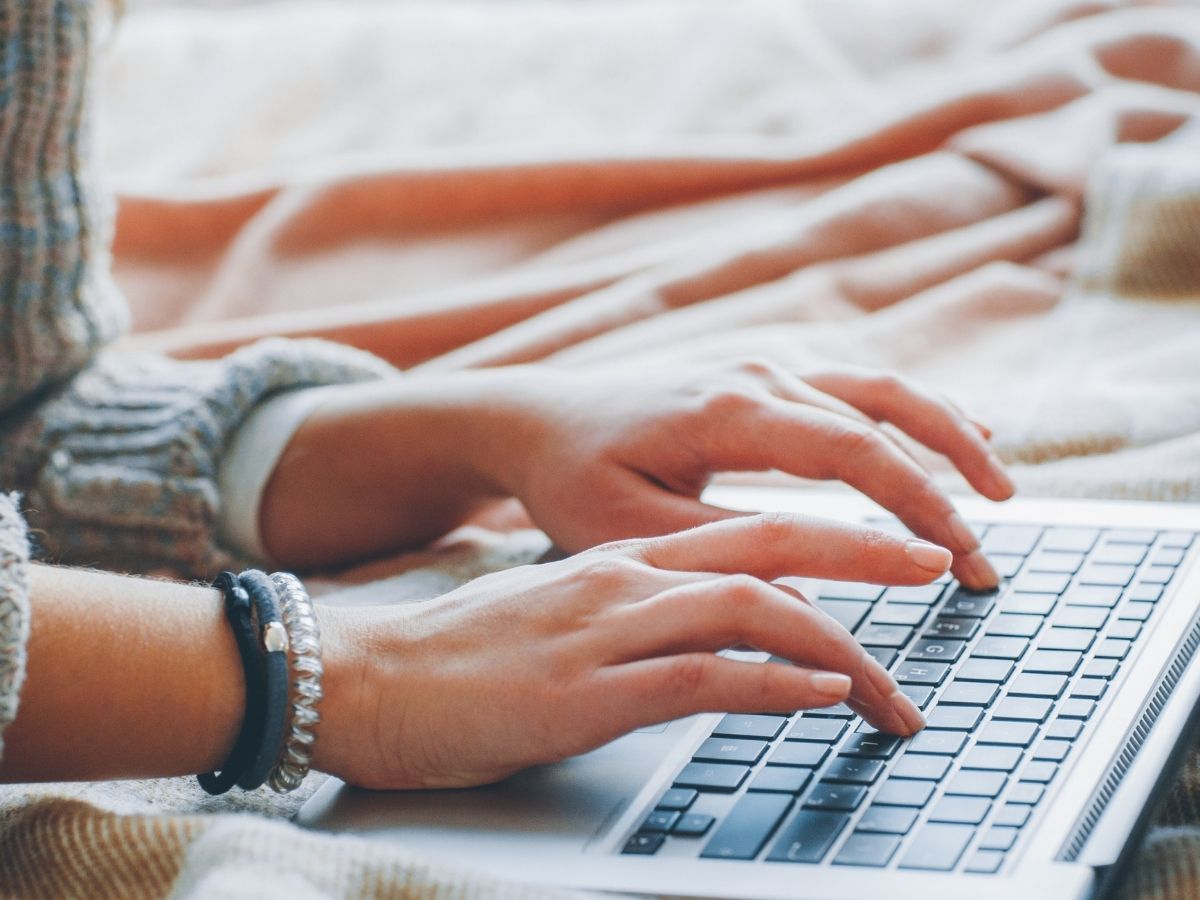 Truth is, SEO guidelines change all the time. Especially when it comes to the Google search engine and its algorithm. It can have dozens of changes to it every year.
Make sure the copy and content follow the latest search engine practices.
This doesn't mean you have to rewrite all of your blog posts. Keep 90% of it. If it ranks okay, you want Google to recognise the blog article.
To spruce up SEO on your website:


Replace the outdated advice and facts to keep the content fresh

Check your web for any broken links

Tweak keywords in headlines
2. Avoid black hat SEO tactics.
Although they might get you some quick results, once Google catches up on negative SEO methods, they will hurt your website in the long run. Reputation is difficult to rebuild.
Stuffing keywords into product descriptions or blog posts, buying backlinks via link farms, duplicating content, or reporting a competitor with malicious intent are several black hat SEO examples.
Never sacrifice long-term results your fashion brand could reach for a short-term reward.
This is a no-brainer.
3. Manage your expectations.
Unlike paid ads, SEO is not applied for instant results. If your page is new, it takes up to six months (sometimes even a year) for Google to index your site.
For established sites, it takes around a month or two for Google's algorithm to work its magic.
After that, you should see great results.
Run like hell from marketers and SEO experts who promise you instant results and offer silver-bullet SEO solutions. 
Instead of quick fixes, focus on an SEO strategy that will benefit your brand in the long haul. 
That's how you'll hit the sweet spot and ride the SEO wave to success.
Final Word on SEO; Your Customers Come First
Naturally, there is more to Search Engine Optimisation than we covered here. It's an extensive topic, after all.
But one thing remains the same; SEO is ever-changing to meet one ultimate goal — improve user experience. That's where your marketing strategy needs to be laser-focused at all times.
Whether you increase the speed of your website, format your blog posts to make them scannable, or simplify your writing to increase readability, you're making your users' lives easier. 
And encourage them to spend more time on your website.
Word Nerd gets search engine traffic from blog posts published years ago. This could be your fashion brand too.
Where to start? Research strategic marketing keywords. Explore the topic in depth. Talk to your target audience. After that, report your findings in carefully crafted content and copy them on your site.
Pairing SEO marketing tactics with quality writing is a lot like planting a seed for leads who will come and turn into regular customers tomorrow.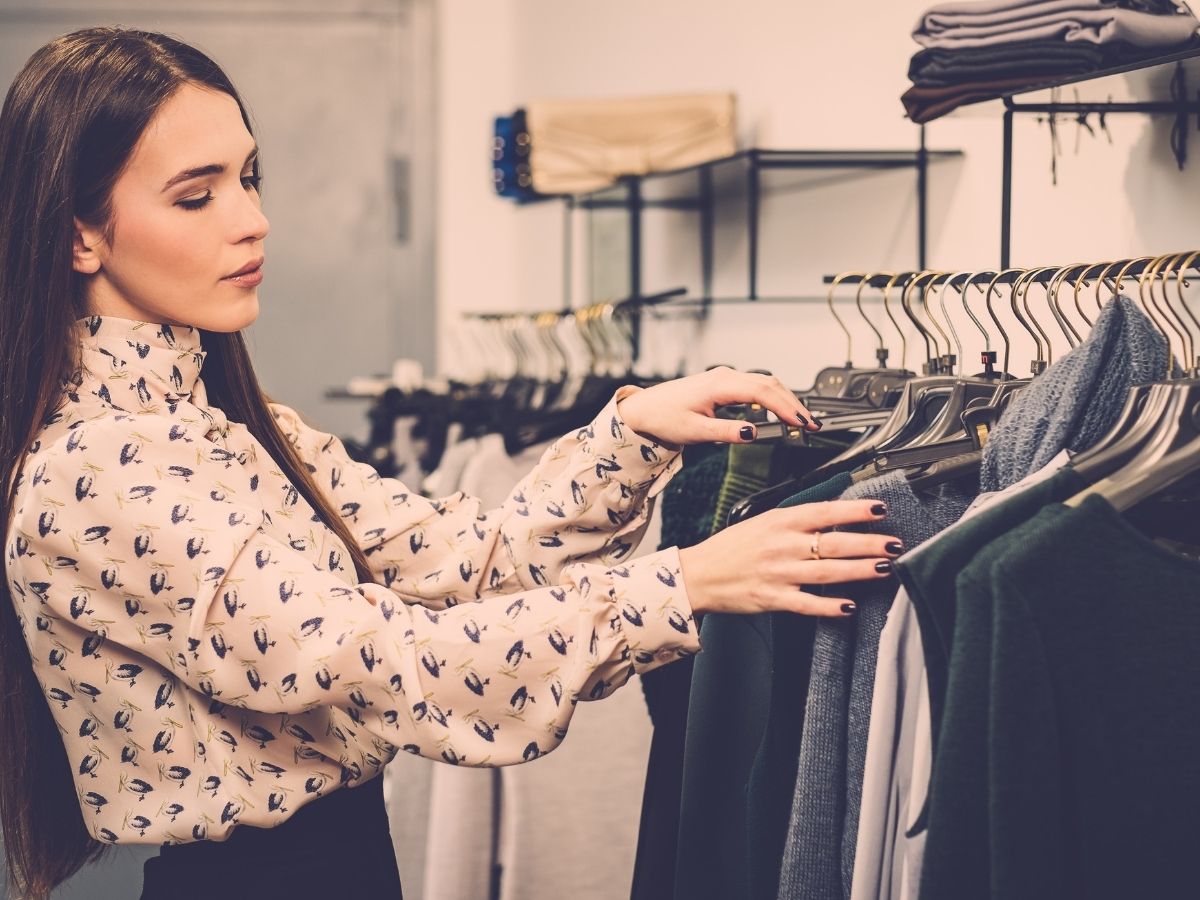 Feel overwhelmed and in dire need of a writing backup?
Skip the countless hours of learning about SEO, examining the latest guidelines, and testing highly converting copywriting practices.
If you're looking for a fashion copywriter, reach out to us.
We'll put you on the map with quality copy and content that follow the latest SEO tactics. Or freshen up content you already have on your website and social media.
Leave all the thinking, planning, SEO, writing, and editing to us.
We could do great things together.